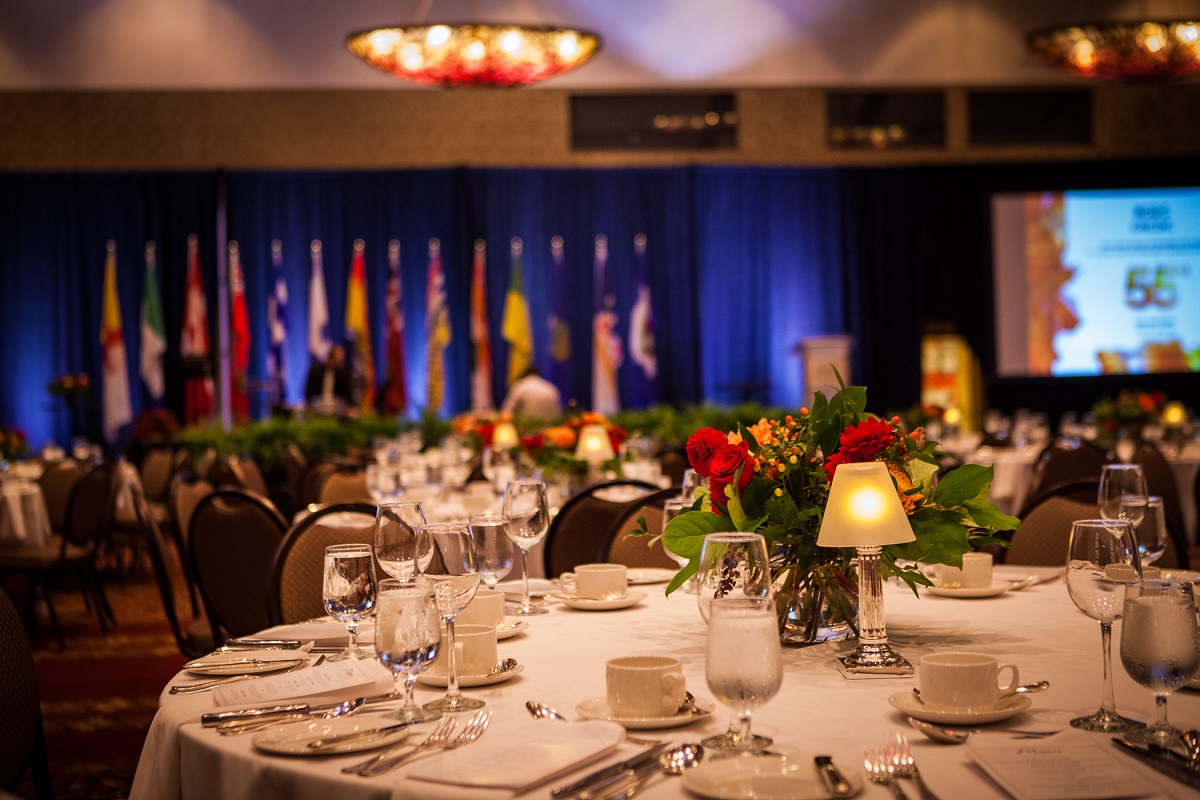 The Royal College of Dentists of Canada has designed an in-person program to encourage networking, development, and the celebration of successes. This event features a full day of Continuing Education where Fellows and Members will be able to delve into new topics or learn about current trends in dental specialities. The following day will make way for celebrations of successes and excellence through the Convocation Ceremony and the Annual Dinner Gala.
September 23 will feature a full day of Continuing Education devised to inspire, promote excellence and stimulate professional growth.
On September 24 we will hold our Annual General Meeting for Fellows and Members, recognize the achievements of our new Fellows at the Convocation Ceremony, and celebrate at our Annual Dinner Gala.
Continuing Education
The Continuing Education Sessions are being designed for Fellows and Members seeking to build on their knowledge, refresh competencies or explore new topics.
The full schedule and list of presenters will be available shortly.
Cost
As a Fellow or Member, Life Fellow or Member, and New Fellow convocating on September 24 the cost to reserve your space for the Continuing Education Day is $50. This fee will be reimbursed or given to a recognized charity if you attend the day.
As a Resident enrolled in Dental Specialty Training Programs, the cost to attend is $50.
As a Dental Specialist that is not a Fellow, the cost to attend is $399, which is non-refundable.
Convocation Ceremony
RCDC will welcome its newest Fellows with the appropriate level of pomp and circumstance at its Convocation Ceremony.
We will take this opportunity to not only recognize the Fellows that have successfully completed the Fellowship Examination in 2022 but also those that were conferred Fellowship virtually in 2021 and January 2022.
We invite our current Fellows and Members to join in the gowned Procession to start the Convocation Ceremony.
The Convocation Ceremony will be immediately followed by a cocktail reception open to all attendees.
Annual Dinner Gala
RCDC's Annual Dinner Gala is back to celebrate and recognize our community on the work that had been done to promote excellence in dental specialties. This event will follow the Convocation Ceremony and Cocktail Reception. It will be a memorable night with opportunities to network with peers and recognize members of the RCDC community.
We invite all Fellows, Members and their guests to come and join the celebration.
The 2022 Annual General Meeting will be held on Saturday September 24, 2022, from 11:00 am to 12:00 pm ET in Toronto, Ontario at the Omni King Edward Hotel in the Vanity Fair Ballroom.
The Vanity Fair Ballroom is located on the second floor of the hotel.
Registration